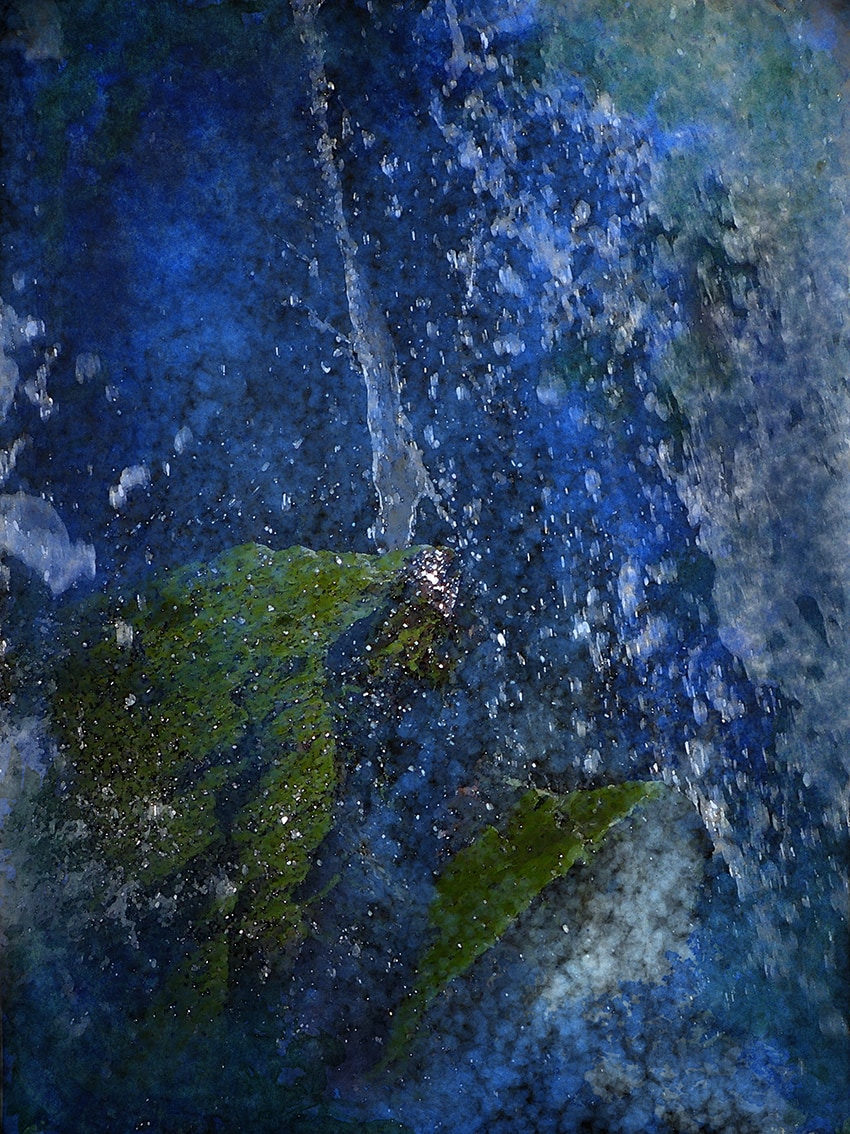 Eilean an Fhraoich (the Heather Isle) is one of the names by which the Isle of Lewis is known to its native Gaelic-speaking population. It is an apt name since over 70% of the land mass is covered in peat. Human settlements are strung around the edges of the isle where the land is rendered more arable by coastal tills and sands. The only exceptions to these coastal habitations are the villages of Achmore and Lochganvich which lie at the half-way point on a road bisecting the island.
If you climb a hill in Achmore and look south, then with the slightest turn of your head you can take in the entire width of the island, roughly twenty five miles from coast to coast. On the horizon, arranged from east to west, are the hills of Pairc, Harris and Uig, all formed from rugged precambrian rock. To the fore of these horizon hills is a land shaped by the glaciers and ice sheets, with classic cnoc & lochan features. A visit to the top of a cnoc (hill) will afford the beholder a view that instantly suggests another name for Lewis – ­ Eilean na Mille Lochan – ­ the Isle of a Thousand Lochs. The number is an understatement, as there are well over a thousand lochs of every shape and size, linked by networks of burns and rivers, and separated by jigsaw pieces of moor dotted with innumerable boggy pools. The hilltop view reveals an immense, intricate water system in which the land appears to play a supporting role.
This great blanket bog stretches almost unbroken from the cnocs south of Achmore to within shouting distance of the Butt of Lewis, covering an area of roughly 450 square kilometres. Northern Lewis is the largest undisturbed blanket bog left in Europe; its importance as a rare and special habitat is equivalent to that of the Serengeti or the rainforest of Brazil. Consequently the Lewis moor carries European designations of a Special Protection Area and a Special Area of Conservation, as well as recognition under the UN Ramsar Convention.
(The Convention on Wetlands, signed in Ramsar, Iran, in 1971, is an intergovernmental treaty which provides the framework for national action and international cooperation for the conservation and wise use of wetlands and their resources. There are presently 158 Contracting Parties to the Convention, with 1757 wetland sites, totaling 161 million hectares, designated for inclusion in the Ramsar List of Wetlands of International Importance. Northern Lewis is one of them.)